A free-to-the-public YouTube Interview Series that highlights courageous people who have taken revolutionary strides towards creating positive and inspirational solutions for the healing of our planet!
Coming Fall 2013!

We're living in a crucial time in human history, where technology and population growth are accelerating at such a rate that they are radically changing the face of the Earth and our ability to thrive on it.  We have the power to bring great healing to this planet and all who depend on her… if we start taking action! 
Most stories that you see in the news speak of war, violence and natural disasters.  The focus is most often on Fear… feeding it and instilling it within our society.  What happened to Hope?  Where has all of the Good News gone?  How often do you hear about the people that are courageously facing these topics and dedicating their lives to creating solutions that can bring global healing?
This summer, my daughter and I are traveling around the nation, seeking out these inspirational individuals who are determined to create a thriving and harmonious world for our future generations.  We will be interviewing people who are making revolutionary strides in birth, education, health care, food production, community, personal empowerment, environmental protection, business, politics, and spiritual connection. 
The end result will be a YouTube series that's free to the public that educates and inspires viewers about what can be done to transform society and mend the wounds that have been inflicted upon our planet.  It's time to move away from fear and helplessness, and to get inspired… to get motivated… to take responsibility for the future so that our children have a planet that can sustain them and a society that can support them!
Our society needs to hear the good news!  It needs to hear that there is hope and that each one of us plays an important role in creating our future.  We need a media outlet that inspires and educates it's viewers on how they can take action.  We are an eclectic and beautiful collection of human beings that have the ability to thrive in harmony with one another and the Earth…
…So let's get started, shall we?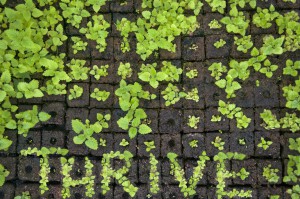 In order to pull this off and bring this much needed information to the public, I will be starting a Kickstarter Campaign to help raise funds for travel expenses, gear, video production, and time and energy spent in the project's delivery.
There are many levels of contribution to help make this project a reality.  Besides being a part of something that is so deeply needed by our society, you'll also benefit from a range of rewards that I've compiled for your support.
Depending on your pledge amount, you can receive:
•  Exclusive updates from the road
•  A card featuring a signed print of original artwork by Jo
•  Access to a powerful guided meditation
•  Audio downloads of inspirational sacred songs gathered from around the world
•  Film credits in the interview series videos
•  Participation in a "Activate Your Personal Power" two-month online program
•  A Sacred Purpose Discovery session with Jo
•  Personal life-transformational coaching with Jo
•  Live group calls with some of our featured interviewees
•  Or even a trip to the beautiful mountains of Colorado for a one-week retreat!
We'll begin releasing videos this Fall, sharing a video every other week from September 2013 through February 2014.  These videos will be there as a gift to any and all who are interested in learning about and contributing to the great healing evolution of our time!
Please stay tuned for more details about our Kickstarter Campaign… Coming Soon!