New Book Announcement…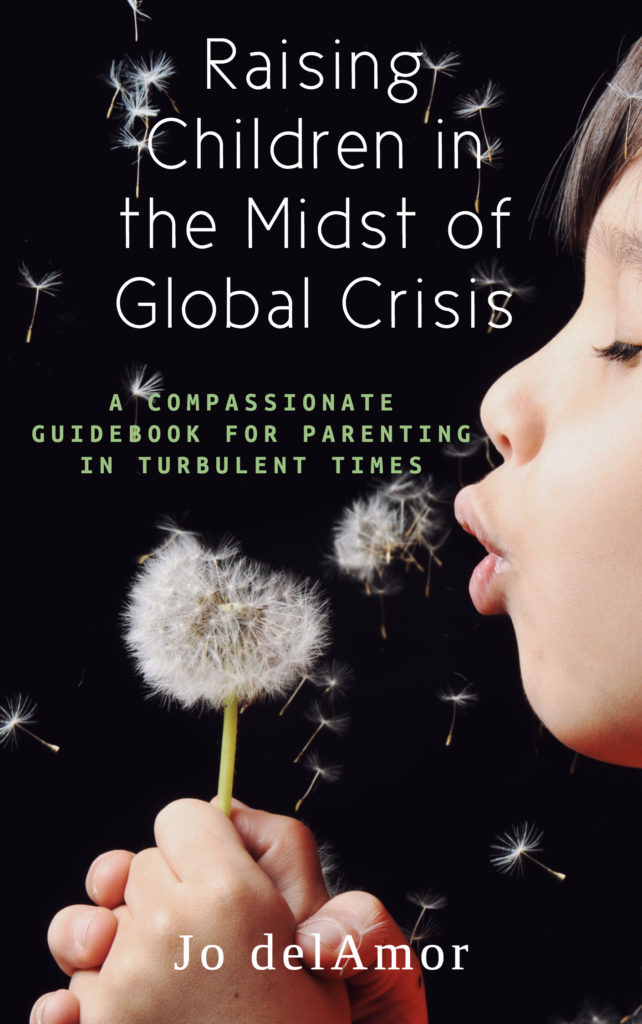 Empower Your Kids to Thrive in Uncertain Times
Raising children in this time of social, economic and environmental collapse can be downright terrifying. If you're feeling anxious and overwhelmed by the responsibility of raising emotionally and physically healthy children in a chaotic world, you are not alone. Author and conscious parenting expert, Jo delAmor, has worked closely with hundreds of children and their families over the past two decades, inspiring a new way for families to thrive. Inside these pages, you'll learn how to become your children's greatest advocate and ally as you rise together to meet the challenges and opportunities of this unique moment in history.
Discover how to:
Create a livable future for your children and the world through simple, daily acts of conscious parenting
Turn parenting into one of the most powerful forms of activism
Work with difficult emotions (your own and your children's)
Build trust with your children and awaken their innate brilliance
Stay close with your children into their teen years and prepare them for adulthood
Engage plenty of practical magic for parenting at each stage of your children's growth and development
Coming Soon…
This book is currently in the process of being edited and prepared for publication. However, I felt the need to start getting some of this content to you as soon as possible by releasing excerpts from the book through my blog as it makes its way to publication. Please follow this link to access these blog posts.
---
---
Another great way of accessing early content from this book, including valuable interactive group practices, while experiencing deep connection with other parents is to participate in…